Circular Economy Sustainability
Reuse
Conserve
Recycle
5-Step Plan
"The circular economy is a solution framework that offers better growth while addressing the most pressing global challenges" Ellen Macarthur
Circular Economy Principles
The circular economy (reuse, conserve, recycle) is not a waste problem, it is a resource opportunity.  There is commercial advantage (and risk) to waste but the key is how you manage it to maximise your sustainability credentials and, of course, help us survive sustainably on our planet.
We have seen the countless images of waste going to landfill and our single-use, throw away consumer habits. So at Carbonbit we have a 5-Step "Circular Economy Plan" to help you on your journey: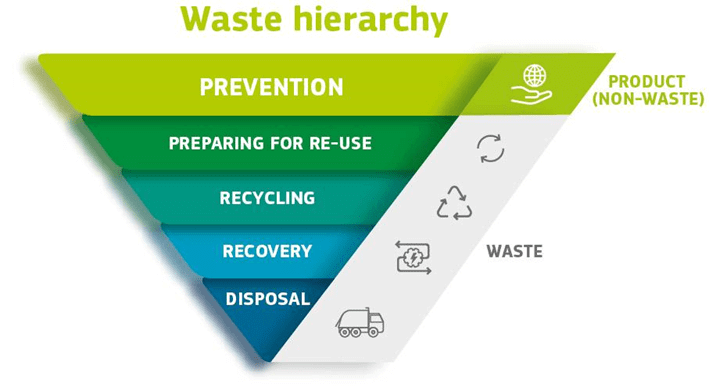 Step 1 – Initial Meeting (FOC) – waste strategy, supply chain implications, establish reporting requirements. The result of this initial FOC meeting is our Proposal for next steps, starting with the Circular Economy Audit.
Step 2 – Circular Economy Audit – this is a more detailed investigation into your operation or specific waste streams. We review:
Types of waste
Where it comes from
How waste is currently dealt with
Recycle, reuse and design strategies
Whether you are compliant, particularly with regards to legislation but also ISO 14001
Opportunities for improvements
Step 3 – Implementation Plan – following a review of the Audit, we prepare a Waste Implementation Plan internally including across your supply chain.
Step 4 – Training – we are only too aware that engagement from staff is key to success and we have a suite of training programmes to support the Waste Implementation Plan.
Step 5 – Maintenance – this involves reporting key metrics and measuring progress against set objectives.
Let's collaborate!